Paper is essential in our day-to-day lives. It is used in a wide range of situations for various applications such as newspapers, notebooks, copy paper, tissues, toilet paper, corrugated containers, and packaging materials. Approximately 60 percent of the raw material used for these types of paper is recovered paper, and the remaining 40 percent comes from trees. The Oji Group is working on "paper recycles" for the purpose of sustainable use of resources and contribution to the environment.
Recovered Paper Use Results
The Oji Group uses approximately 4.01 million tons of recovered paper each year, the largest amount and about 24 percent of the 16.50 million tons of total recovered paper use in Japan. The breakdown of recovered paper use is as follows: about 50 percent old corrugated containers and about 20 percent each of old newspaper and old magazines. In addition, recovered paper utilization ratio*1 in FY2019 was 65.6 percent, an increase of 2.6 points in the past 10 years as a result of various efforts to use waste paper as a resource.
The Oji Group has achieved the target of a recovered paper utilization ratio of 65 percent by FY2020, which is part of the Environmental Action Plan of the Japan Paper Association. We will continue to promote paper recovery and engage in the further expansion of waste paper utilization.
*1

Recovered paper utilization ratio = Volume of recovered paper consumed ÷ Total volume of fiber raw materials consumed (total consumption of recovered paper, wood pulp, and other fiber raw materials)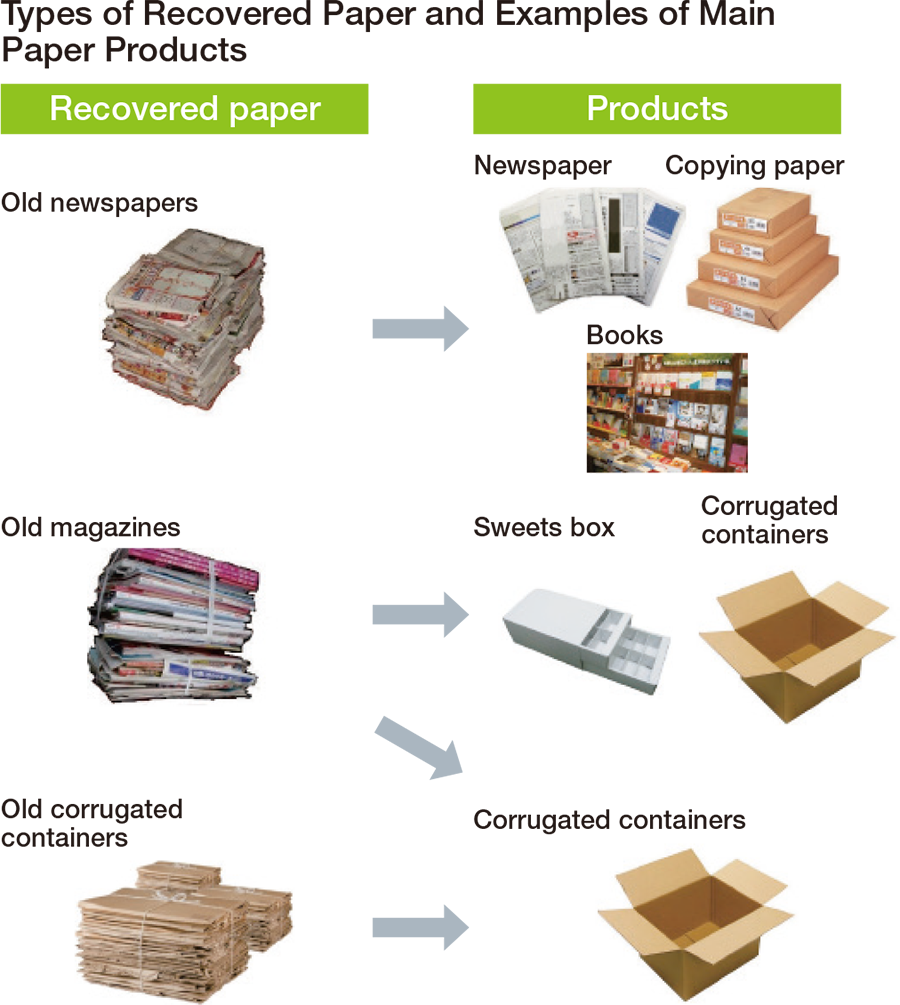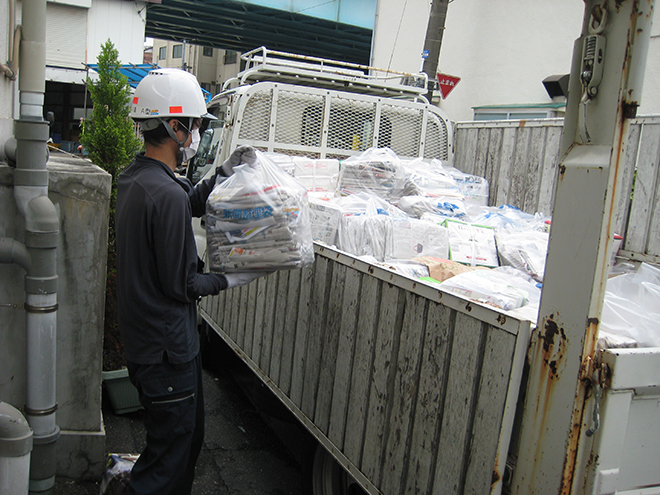 Various Efforts to Promote the Use of Recovered Paper
The Oji Group is working to promote various uses of recovered paper, such as thorough sorting of recovered paper at offices and mills within the group, a used paper wholesaler as a supplier, and an awareness campaign on paper recycling in cooperation with local residents and industry groups.
1. Enhancing the quality of recovered paper
The inclusion within recovered paper of specially processed paper and foreign substances that are not suitable as papermaking materials (collectively referred to as prohibited materials) is a cause of product problems.
Accordingly, the Group cooperates with Paper Recycling Promotion Center and recovered paper whole saler, which play a central role in recovered paper logistics, engaging in initiatives such as awareness campaigns targeting households and businesses to eliminate prohibited materials included in recovered paper and strives to raise the recovered paper utilization ratio.
2. Increasing the use of recovered paper
Use of difficult-to-process paper: The Group is installing special purpose facilities to process paper tubes, laminated paper, and other difficult- to-process paper for use as a raw material.
Use of confidential documents: In consideration of the maintenance of confidentiality and issues of information leaks, confidential documents were incinerated in the past, but the Group performs confidential dissolution processing in fully secure facilities for use as a raw material.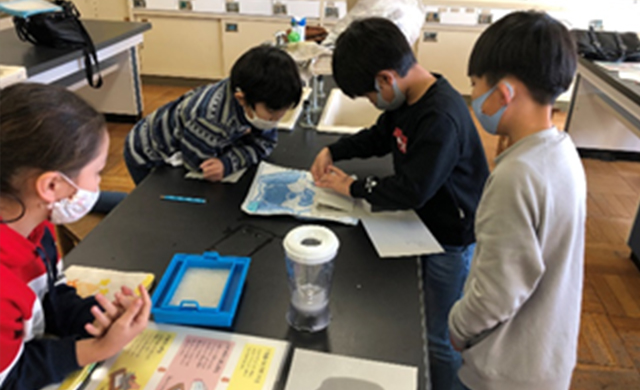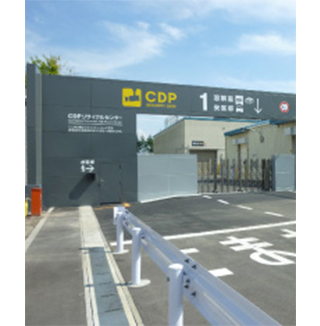 Contributing to Paper Recycling amid a Shrinking International Recovered Paper Market
Around 80% of the recovered paper collected in Japan, including the corrugated containers that enter the country from overseas together with agricultural produce, electric appliances and other imported products, is used as raw material by Japanese paper manufacturers.
The remainder is exported. However, China, which has received 80% of these exports, decided to prohibit the import of recovered paper from the end of 2020, which makes us difficult to compensate for the drop in Chinese demand, either from within Japan, or through demand from other importing nations. It is feared that if present conditions persist, some of the recovered paper collected in Japan will end up as rubbish. In this context, the Oji Group is undertaking the following initiatives to contribute to the maintenance and survival of waste paper recycling systems.
Increase the use of recovered paper through expanded exports of containerboard
Expand recovered paper exports to overseas Group companies (GSPP in Malaysia)
Set and maintain procurement prices with due consideration for recovery cost of recovered paper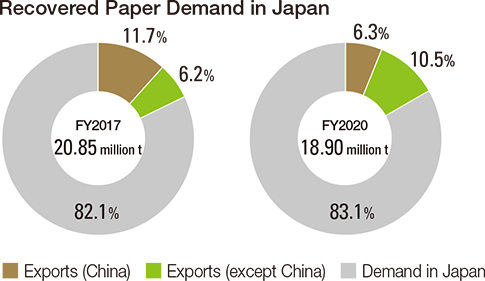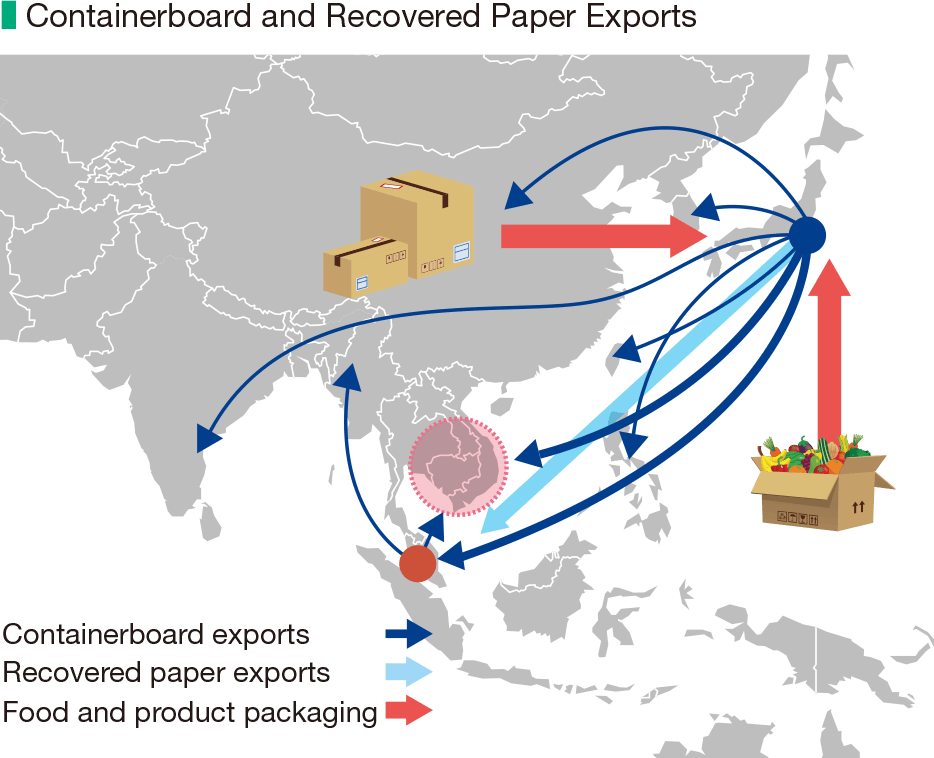 Initiatives for Paper Recycling at Overseas Business Locations
Use of Recovered Paper in Malaysia
GSPP, a member of the Oji Group, consumed 330 thousand tons of recovered paper in 2019 for manufacturing corrugated containerboard.
Most were collected through domestic recovered paper franchise (recovered paper collecting and sorting bases) in alliance with GSPP, and the volume accounted for 15% of all recovered paper collected in Malaysia. GSPP is currently carrying out works to increase corrugated containerboard production capacity. Once this new capacity comes on line, GSPP is planning to increase imports of recovered paper, including Japan.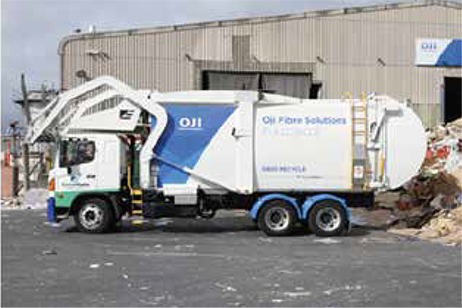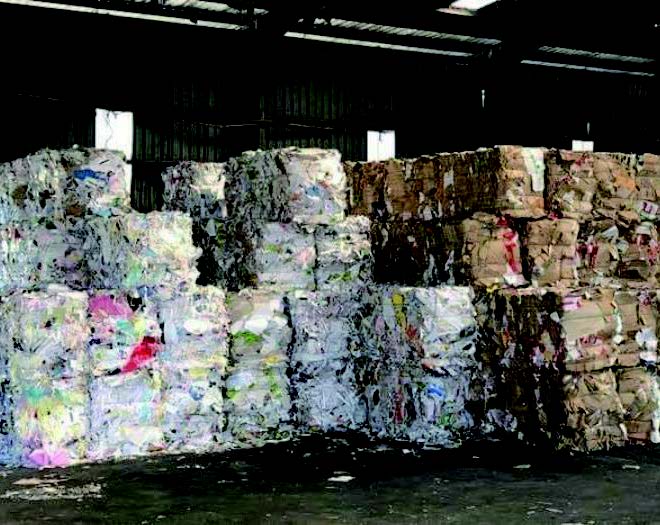 Activities to Promote Recovered paper Recycling in Malaysia
GSPP is working to improve the quality of recovered paper in Malaysia, mainly with its domestic recovered paper franchise.
Moreover, GSPP is conducting awareness campaign targeting general public to further promote recovered paper recycling.
Photograph on the right below shows the sorting bins donated to welfare facilities by GSPP in conjunction with the Embassy of Japan in Malaysia.
Bins are designed to raise awareness of recycling by enabling separate disposal of paper, plastics and cloth.