While IT is growing more common in all aspects of our lives, the use of certain kinds of paper is shifting to a paperless format, but there is also growing demand for paper as an alternative material to reduce plastic waste and reduce the use of plastic, which has become a global problem. It can therefore be said that the importance of paper is growing. This is because it is a material with a high recycling rate, with approximately 60% of the raw material used for paper being recovered paper.
To further improve the high recycling rate, a superior feature of paper, the Oji Group will not only take direct initiatives such as promoting the use of all kinds of recovered paper, but also strive to expand paper recycling from a broader perspective through efforts to maintain a sound recovered paper recycling system by setting appropriate recovered paper prices, global recovered paper utilization, etc.
Recovered Paper Use Results
The Oji Group uses approximately 3.80 million tons of recovered paper each year, the largest amount and about 24% of the 15.70 million tons of total recovered paper use in Japan. The breakdown of recovered paper use is as follows: about 51% old corrugated containers, about 21% old magazines, and about 18% old newspaper. In addition, recovered paper utilization ratio*1 in FY2020 was 68.5%, an increase of 6.1 points in the past 10 years as a result of various efforts to use recovered paper as a resource.
In FY2019, the Oji Group achieved the Japan Paper Association's target of "a recovered paper utilization ratio of 65% by FY2020". From FY2021, we have established our Environmental Action Program 2030 and are working to further expand the use of recovered paper with the aim of achieving a recovered paper utilization ratio of 70% or more (in Japan).
*1

Recovered paper utilization ratio = Volume of recovered paper consumed ÷ Total volume of fiber raw materials consumed (total consumption of recovered paper, wood pulp, and other fiber raw materials)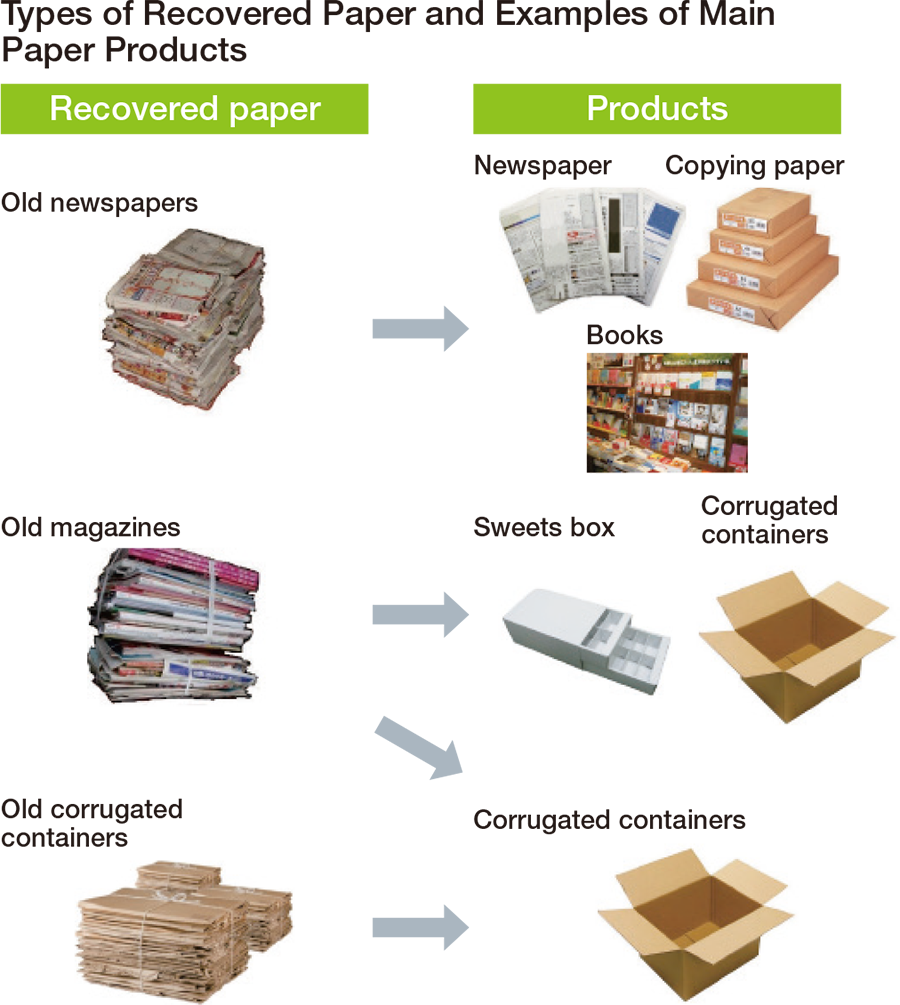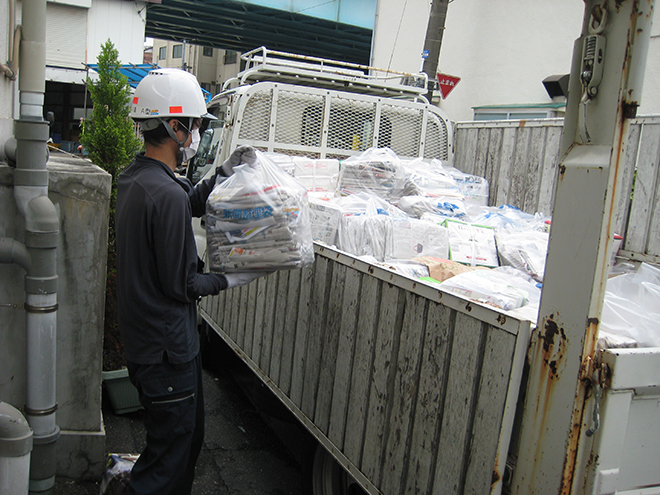 Various Efforts to Promote the Use of Recovered Paper
The Oji Group is working to promote various uses of recovered paper, such as thorough sorting of recovered paper at offices and mills within the Group, and an awareness campaign on paper recycling in cooperation with recovered paper wholesalers as suppliers, local residents, and industry groups.
1. Enhancing the quality of recovered paper
The inclusion within recovered paper of specially processed paper and foreign substances that are not suitable as papermaking materials (collectively referred to as prohibited materials) is a cause of product problems. Accordingly, the Group cooperates with recovered paper wholesalers, which play a central role in recovered paper logistics, and Paper Recycling Promotion Center, engaging in initiatives such as awareness campaigns targeting households and businesses to eliminate prohibited materials included in recovered paper and strives to raise the recovered paper utilization ratio.
2. Increasing the use of recovered paper
Use of difficult-to-process paper: The Group is installing purpose-built facilities to process paper tubes, laminated paper, and other difficult-to-process paper for use as a raw material.
Use of confidential documents: In consideration of the maintenance of confidentiality and issues of information leaks, confidential documents were incinerated in the past, but the Group dissolves the documents in fully secure facilities for use as a raw material.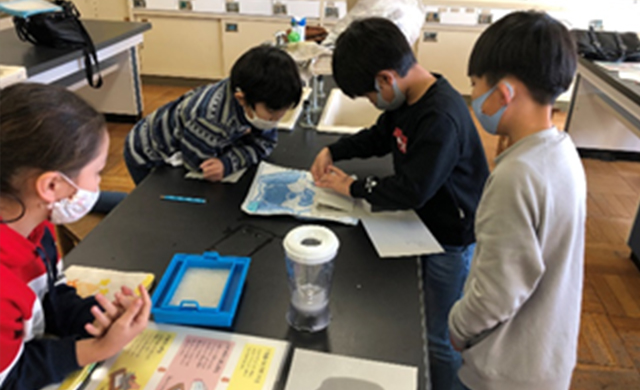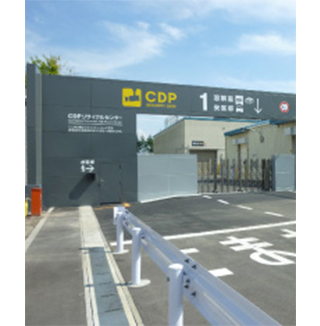 Promotion of Global Recovered Paper Recycling
Since more corrugated containers are imported as packaging materials for agricultural produce, electric appliances and other goods than are exported, there is more old corrugated containers collected than are domestically consumed as a raw material, and the surplus is exported. However, overseas demand is unstable for reasons such as China halting its imports of recovered paper from 2021, so there is a risk that the proper recycling of recovered paper may be impeded.
The Oji Group is therefore undertaking the following initiatives for stable recycling of surplus recovered paper:
Expand exports of containerboard to utilize them at corrugated container plants of overseas Group companies, mainly in Southeast Asia
Expand recovered paper exports to paper manufacturing plants of overseas Group companies (GSPP in Malaysia)
The Oji Group makes effective use of recovered paper across national borders and contributes to the proper recycling of recovered paper in Japan.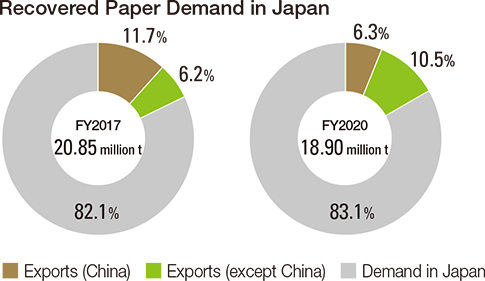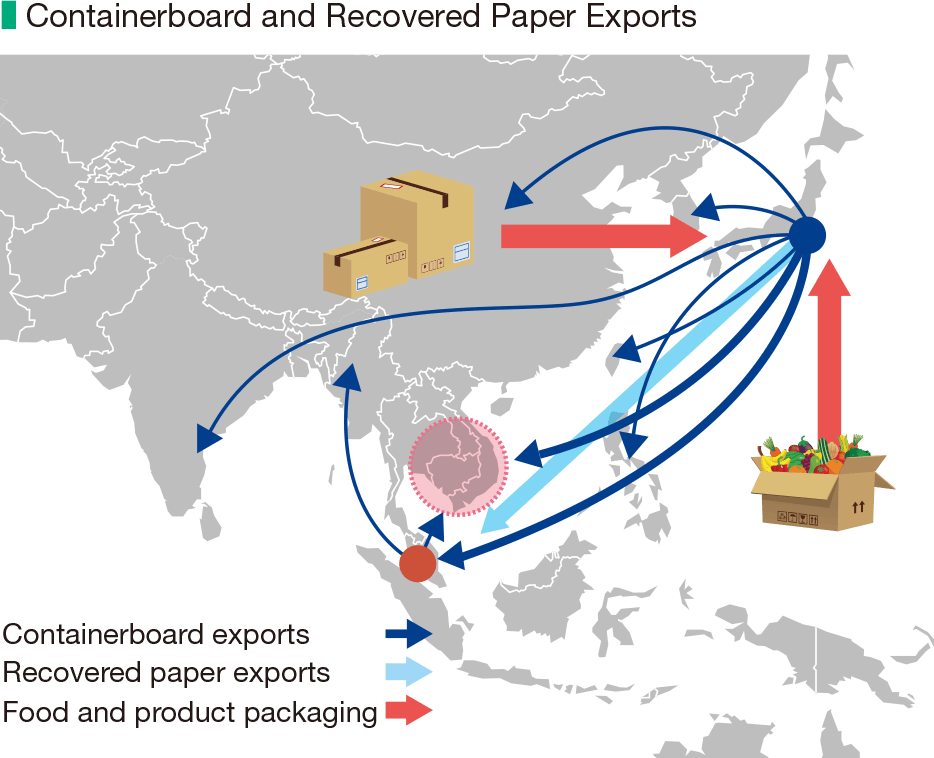 Initiatives for Paper Recycling at Overseas Business Locations
Use of Recovered Paper in New Zealand
The sorted collection of recyclables in New Zealand is not as developed as it is in Japan, so all recyclables are basically collected in a recycle bin. For this reason, it is essential to build a system for collecting only recovered paper in order to efficiently collect high-quality recovered paper with low contamination. Oji Fibre Solutions (Oji FS) is the New Zealand's largest user of recovered paper and the only containerboard manufacturer in the country. For our own recovered paper collection business, Oji FS boasts the fact that the amount of recovered paper collected exceeds not only the company's own consumption but also total domestic consumption.
With 13 baling sites (to compress and pack recovered paper into large cubes weighing about 1 ton each), Oji FS collected about 243,000 tons of recovered paper in 2020. As Oji FS has a track record of using approximately 185,000 tons of recovered paper, the surplus exceeding its own consumption is exported overseas, mostly to the Oji Group company GSPP (Malaysia). Since Oji FS efforts are directly linked to the improvement of the national recovered paper recycling rate, the company is actively engaged in activities to improve recovered paper collection and the recovered paper utilization rate, such as considering a nation-wide collection system together with the government and developing paperboard products with an increased recovered paper content.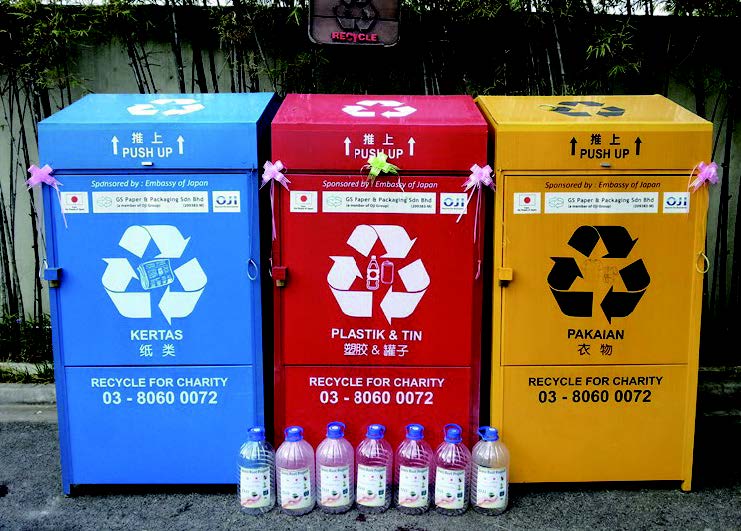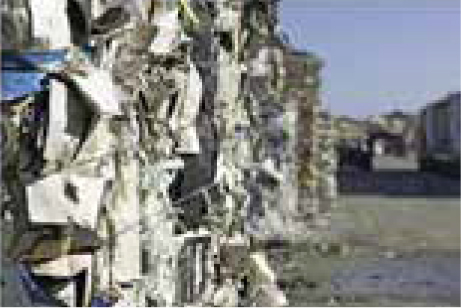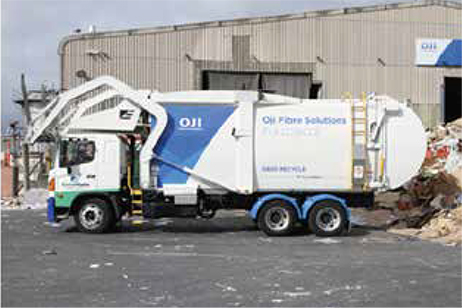 Use of Recovered Paper in Malaysia
GSPP, a member of the Oji Group, consumed 330 thousand tons of recovered paper in 2019 for manufacturing corrugated containerboard.
Most were collected through domestic recovered paper franchise (recovered paper collecting and sorting bases) in alliance with GSPP, and the volume accounted for 15% of all recovered paper collected in Malaysia. GSPP is currently carrying out works to increase corrugated containerboard production capacity. Once this new capacity comes on line, GSPP is planning to increase imports of recovered paper, including Japan.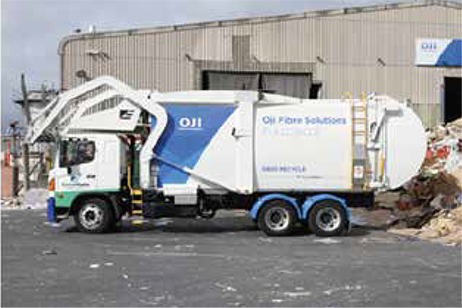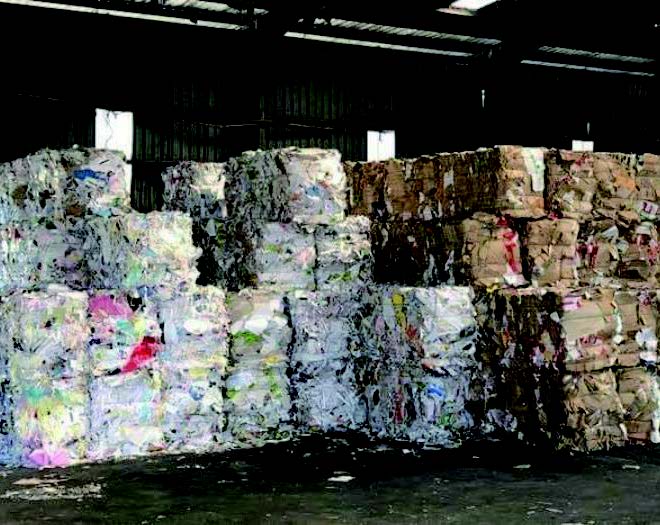 Activities to Promote Recovered paper Recycling in Malaysia
GSPP is working to improve the quality of recovered paper in Malaysia, mainly with its domestic recovered paper franchise.
Moreover, GSPP is conducting awareness campaign targeting general public to further promote recovered paper recycling.
Photograph on the right below shows the sorting bins donated to welfare facilities by GSPP in conjunction with the Embassy of Japan in Malaysia.
Bins are designed to raise awareness of recycling by enabling separate disposal of paper, plastics and cloth.